Increase the attendance of your cultural space, thanks to an innovative technology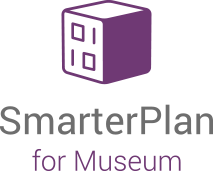 A current context not very favorable to travel
At a time when travel remains constrained, or is likely to be limited again, SmarterPlan, a young company specializing in the 3D digitization of real estate assets, offers an innovative online tour device: much more than a simple "walk" through the corridors of a museum, SmarterPlan offers you a real cultural experience that is highly immersive with enriched content.
You become the "virtual scenographer" of your museum, with just a few clicks, and above all in real time.
You can then reinforce the interactive and customized dimension of your online visit with the remote intervention of a cultural mediator, or simply exploit this format by letting your Internet users enjoy the content in total autonomy.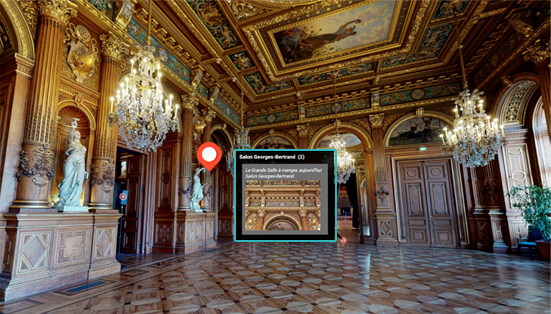 Enriched content that you master over time
The SmaterPlan for Museum application offers you easy-to-use tools, allowing you to create different thematic itineraries:
– by age group (for schoolchildren, in particular)
– by visit duration (30 min, 1 hour or more)
– by exhibition theme (temporary exhibition)
You have the possibility to add content for each of the works on display (video link, photos, diagram, comments, etc.), and to modify it at any time, according to the evolution of your collection.
There is no need to call on an external service provider, you are in total autonomy on the management of your content.
A reliable business model
SmarterPlan offers a compensation system tied to the sales volumes of our online tour devices through your ticketing service.
Low economic risk on your part, as you only pay when the interactive tours are completed.
Discover the features of our product
through this video.

Benefits of SmarterPlan for Museum
A fully immersive online tour experience

Tools to create custom themed pathways

A 100% autonomous management of your multimedia content
A risk-free business model on your end